SPECIALIZING IN EXTREME BOTTOM FISHING
****** STRIPED BASS  ******
BLACKFISH, LING, COD, SEA BASS, PORGIES, FLUKE & BLUES
Tagged Fish, Highlands, NJ Fishing Charters with Captain Chad Hacker sailing out of Bahrs Landing. Capt Chad fishes the inshore and offshore waters of Raritan Bay and Sandy Hook NJ.
With over 20 years of full time fishing experience, Capt. Chad will work hard to insure you have the best day possible!
STRIPED BASS - BLACKFISH - LING - COD - SEA BASS - PORGIES - FLUKE & BLUES
The Tagged Fish IS A 50 FOOT 1998 CHESAPEAKE  BAY DEAD RISE CUSTOM BUILT BY CARMAN BOAT WORKS
See Our Fishing Trips Calendar For Open Boat and Charter Availability.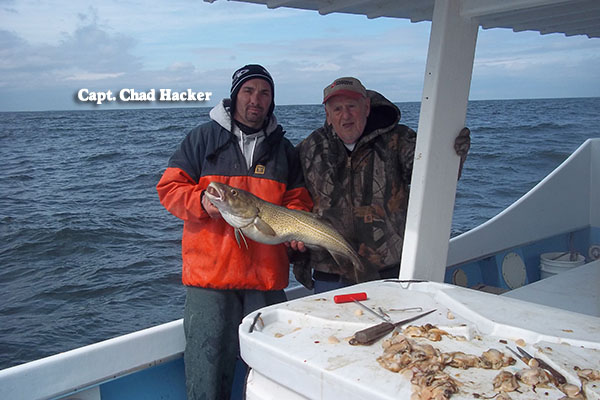 Licensed for up to 15 Passengers